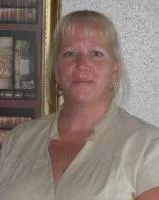 This letter is regarding the reference of Mrs. Virginia Norman. Mrs. Norman has worked closely with me for the last six months on multiple real estate investments.

She is an extremely knowledgeable and experienced real estate agent and works almost exclusively with Professional Real Estate Investors.

Mrs. Norman has an outstanding work ethic and professional attitude and makes her self available to her clients literally 24 hours a day 7 days a week. Her due diligence on all of my investments has made all of my transactions run smooth from start to finish.

Most recently she was able to flip a property for me in less than 30 days from purchase to sale. If you are in need of a professional real estate agent who understands the needs of real estate investors and will work tirelessly to ensure you are 100% satisfied I highly recommend Mrs. Virginia Norman.
— Michael C.