CONVENIENCE.
EXPERIENCE.
RELIABILITY.
A New Title Experience
Mobile Closings
Convenient Location
Low Closing Fees
Get Paid At Closing
"Compassion is what sets us apart from the rest. When it comes to your real estate needs, anyone can claim to provide excellent Customer Service, have the best rates in town, possess excellent communication skills, dazzle you with marketing presence and an upbeat staff. These qualities should be second nature and should not have to be promised to you. We are happy to say, and able to prove, that over and above all of those qualities we have what really matters to you as our customer, and that is Compassion."
Meet Bernadette Poorman – Title Agent For EXPRESS Title Services of Citrus INC.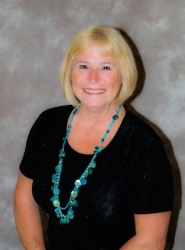 Bernadette Poorman may look familiar to you.
She wears many hats and does well with all of them!!!
Since 1983 she has worked in the title industry and continues to do so today.
"I have a great support team too at the main office of Express Title Services of Citrus, Inc.: Annette Carr, Tracy Kjos, Kristin Clause & Laurie Gorman, all with much title experience."
Bernadette is an active real estate agent and never lets one hat interfere with the other. Her understanding of real estate and title goes hand in hand giving her customers a great experience.
Bernadette can be reached at 386-872-5215 or email bernadette@expresstitlecitrus.com
E-FAX – 352-414-5940
EXPRESS Title Service of Citrus Inc.
1650 N. Oceanshore Blvd. Ormond Beach, FL 32176
Office Phone: 386-872-5215
Search Homes Now
Edgewater of real estate |New Smyrna real estate | Port Orange real estate |Ponce Inlet real estate |Daytona Beach Shores real estate | Daytona Beach real estate |South Daytona real estate | Holly Hill real estate | Ormond Beach real estate | Ormond by the Sea real estate | Palm Coast real estate | Flagler Beach real estate